SensiNet AB
wireless monitoring and control
creativity and product development
transparency and reliability
energy savings and environmental benefit
Grocery
Temperature monitoring of refrigerators and freezers. Humidity and temperature monitoring of fruits & vegetables. Temperature control of goods deliveries.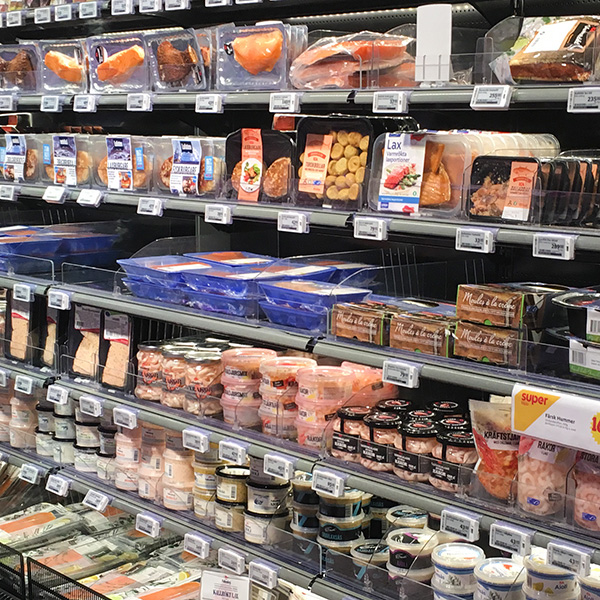 Optimization of temperature and humidity provides energy savings and longer life for both fruits and vegetables as refrigerated and frozen products. Even compressors in refrigerators and freezers are monitored, giving early warning/alarm upon reduced capacity and ultimately failure. Configurable alarms are sent as SMS to those who are affected and can also be displayed on alarm receivers which are placed in a suitable place in the store.
The system also includes a simple control tool for measuring and logging commodity temperatures during delivery. Entry is sent directly wirelessly to the web and saved in a table under respective supplier.
TermoSense®-system gives security to have good foods that need not be discarded prematurely.
> System overview
> Products
> Ladda ner flyer om Livsmedelsbutiker (PDF 0,7 MB)
Laboratory
Temperature monitoring of refrigerators, freezers and coldstores. Measurement of humidity, lighting, ammonia, etc.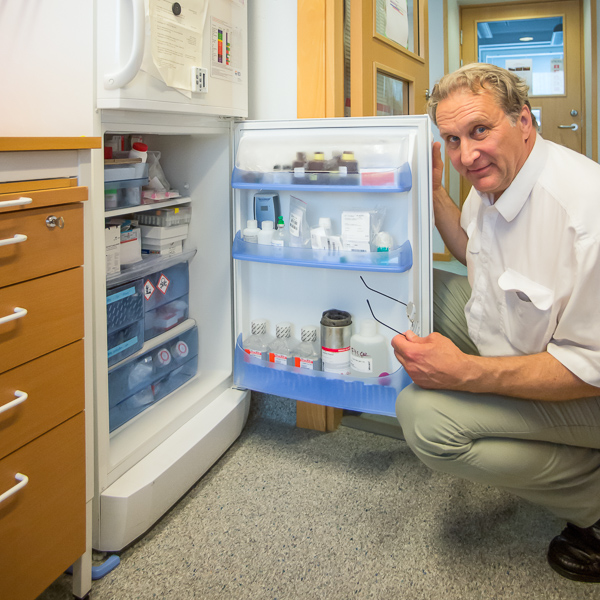 With TermoSense®-system from SensiNet you have wireless monitoring of freezers, -80 ° freezers, coldstores, etc., so that your invaluable biomaterial is quality assured. The system gathers data, analyzes and alerts via SMS to the concerned when, for instance, temperatures vary from set limits during defined period of time. The system can also measure humidity, lighting, ammonia, etc.
> System overview
> Products
> Ladda ner flyer om Laboratorier (PDF 0,6 MB)
Bus depot
Temperature control and positioning of deployed buses.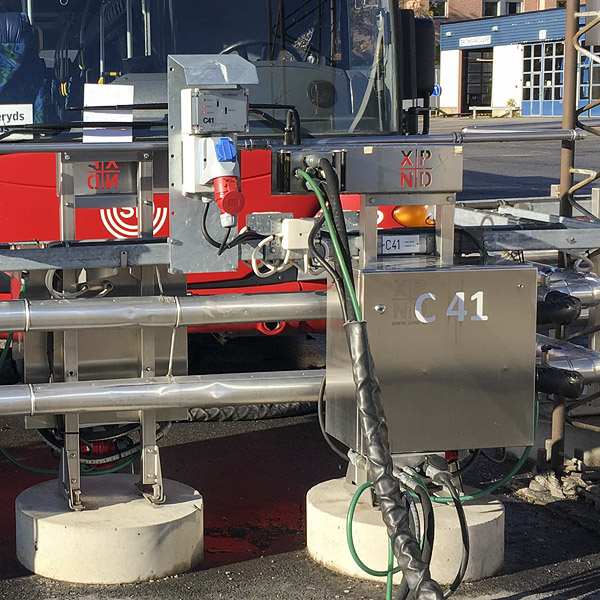 The TermoSense® system is installed as a complement to existing systems and provides considerable financial savings, as the buses' heat maintenance is optimized for precise temperature and energy consumption.
When the driver depots a bus at ramp, wireless contact between bus and ramp unit is established. The bus's temperature control unit controls the permanently mounted ramp unit to the desired energy supply for heat-maintenance and also sends information about temperatures, alarm status and ramp position to the internet-connected base station.
Managerial staff can therefore control the heat status, alarms (also via SMS alarm), and which buses are parked at the ramp and which are in service. It also helps drivers to find "their" bus.
> System overview
> Products especially for positioning and control of heat-maintenance.
> Download flyer about Bus depot (PDF 0.7 MB)